Welcome to Ships of Wood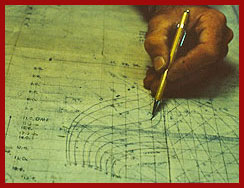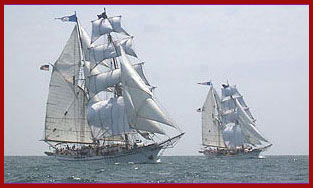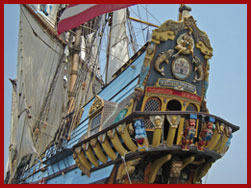 "Historic Maritime Re-creations: Services From Concept to Sea-trials...and Beyond"
Founded in 1987 to "define and preserve centuries old shipbuilding skills and attitudes." Allen C. Rawl, LLC offers services in shipbuilding, restoration, repair, surveys, consultation and building materials. Our services include management of a project from concept through design, building, launching and commissioning the vessel into service. Specializing in traditional watercraft, Allen effectively "marries" age-old ship building methods to state of the art technology, a talented building crew and the best available materials to produce a new vessel or restore treasured "ships of wood".


Current Project Underway
Re-creation of the 1776 Colonial Brigantine

(Model courtesy of the Island Government of St. Eustatius)
"Shipbuilding 101: Develop a Plan and Stick to it!"
Organizational and Project Consultation:
Proposed Andrew Doria Shipyard
at Havre de Grace, Maryland

Most, if not all, operational wooden ships that are sailing today began with a vision; a dream; an inspiration, with a specific purpose, from which a conceptual plan evolved. Each project is unique to its own special purpose, yet they are all similar in that they require planning and adherence to that plan. The structure of the organization is as important as the design and building of the ship. Once the ship has been completed, the maintenance and operation of it plays a major role in the ongoing success.
Consultation and Survey:
For Preservation/Restoration/Rehabilitation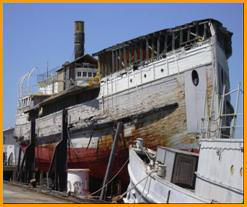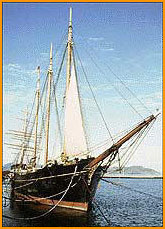 ACR was technical advisor to complete a "Value Analysis Study" of the condition of the steam schooner Wapama,project manager and technical consultant for the Rehabilitation of the lumber schooner C.A. Thayer for the San Francisco Maritime, National Historical Park.
Arming and Fitting-Out:
"A Ship isn't finished until everything works, as originally intended!"
Rope and Marline
Traditional Rigging: blending time-proven techniques with modern materials.
"Rope for old ships" and those vessels recently built that require the aura of an old ship. Spunflex, formerly Roblon rope and marline is made of synthetic fibers, that is durable, and "...has a delightful feel to it, holds its lay, is easily spliced, and even floats." (The Rigger's Apprentice" by Brian Toss, International Marine Publishing Company)

"Turk's Head", foc'sle deck bitts,
Susan Constant
Shipbuilding Wood
| | |
| --- | --- |
| | Allen has traveled to Central and South American countries and established a relationship with the governmental agencies and indigenous peoples such as the Arowak Indians who harvest the tropical hardwood trees in a responsible manner. The harvesting process is closely monitored and controlled by the governments of the respective countries. |
E-Mail: Allen Rawl or Liz Rawl