About the company...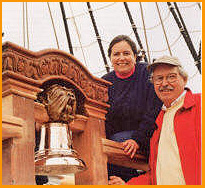 Allen C. Rawl, LLC (originally Allen C. Rawl, Inc.) was founded by Allen and wife/partner Liz in 1987 to "define and preserve centuries-old shipbuilding skills and attitudes." This mobile shipyard is prepared to bring to your site the essential shipbuilding equipment necessary to undertake most shipbuilding projects.
Headquartered just north of Baltimore, Maryland, the partnershp provides consultation and surveys in addition to restoration and new construction for maritime projects. The company is also an excellent source for providing ship-grade wood and FSE Spunflex© rope (formerly Roblon). Master Ship Builder Allen C. Rawl has refined his skills and expanded his impressive knowledge of wooden ship construction by concentrating on the fundamental elements of his craft, a craft which Samuel Pepys defines as "the art and mystery of shipbuilding" to which Allen wholeheartedly agrees.!!!

Additional Information can be found by clicking on the resumes for Allen Rawl or Liz Rawl.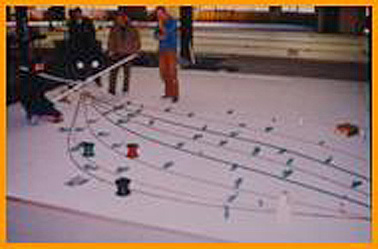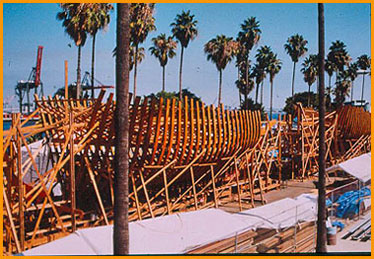 Twenty years in commercial/industrial design-build construction has prepared him well for understanding the nuances of the efficient management of time and resources. More than twenty years in the shipbuilding trade have allowed Allen to combine his passion for maritime history and extraordinary skill and versatility into building such impressive re-creations as: the miniature ship, (Maryland) Federalist, the English pinnace Susan Constant, the Dutch pinnace Kalmar Nyckel and the purpose-built Twin Brigantines, Exy Johnson & Irving Johnson.
A Brief History of Our Maritime Projects
Andrew Doria: a 1776 brigantine. One of the first four Continental Navy vessels that played a very significant role in America winning her independence from Great Britain.

Working with the U.S.-Based corporation Andrew Doria - The First Salute, Inc., we are looking forward to building a full scale, working representation of this vessel.

The site to build Andrew Doria is in the small city of Havre de Grace, Maryland, where the Susquehanna River joins the Chesapeake Bay.

Wapama: 1915 "Steam Schooner". The last survivor of over 200 such vessels built to carry lumber (and passengers) in the Northwest. She is one of six National Historic Landmark vessels currently under the stewardship of San Francisco Maritime, National Historical Park.

Allen C. Rawl, LLC with British Maritime Technology, Inc. completed a "Value Analysis Study" in 2006 to help SFM-NHP develop a plan which will determine the historic vessel's future. Wapama currently rests on a barge in Richmond, California.

C.A. Thayer, 453 tons, an 1895 schooner designed for carrying lumber.

Allen C. Rawl, LLC worked with British Maritime Technology, Inc. for the San Francisco Maritime, National Historical Park to complete the first phase of Thayer's rehabilitation. She is moored at SFM-NHP representing the last remaining schooner of her type that worked in the lumber trade and later in her career, joined the Northern Pacific salmon and cod fishing fleet.

Twin Brigantines

Irving Johnson & Exy Johnson,

126 tons: built in 2003 for the

Los Angeles Maritime Institute

(L.A.M.I.), San Pedro, California. The two vessels are purpose-built, certified by the United States Coast Guard to serve as a venue for sail training and youth development.

See other photos below.

Kalmar Nyckel, 317 tons: Sailed from Sweden in 1628 bringing settlers to "New Sweden", today - Wilmington, Delaware. We completed the full scale representation in 1998. As a United States Coast Guard certified vessel, she continues to ply the Delaware and Chesapeake Bays and the Atlantic Coast working as a sailing ambassador and a sail training vessel. Whether on station or underway, she provides an excellent venue for historic intrepretation.

Launching of the Swedish ship Kalmar Nyckel
Wilmington, Delaware, September 1998
Susan Constant, 120 tons: In 1607, in company with two smaller vessels, she sailed from England to the new world. The voyage resulted in the founding of the first permanent English settlement in North America, in the new colony of Virginia, known today as the Jamestown Settlement.

With research and design completed, Allen C. Rawl, LLC completed construction in 1991. Susan occasionally sails from her home port of Jamestown to other Virginia ports. While moored at Jamestown, she serves as a living museum.

Maryland Federalist: a miniature ship built for the Maryland State Archives, completed in 1987. She is built as a full scale historic representation of the original vessel from written documentation and notes that describe the original small ship designed and built by a native Marylander, patriot and naval hero, Commodore Joshua Barney in 1787.

We boast of her being "180 on deck" (180 inches or 15 feet). She sets seven sails to commemorate Maryland, the seventh state to ratify the United States Constitution in 1787.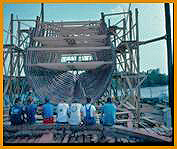 Photos of the Twin Brigantines, Exy Johnson and Irving Johnson (below)
Under construction and under sail
Additional information and photos of this project can be found at Brigantine Boatworks.
TWIN BRIGANTINES

Built and Commissioned into Service
2003 for L.A.M.I.

Los Angeles Maritime Institute
San Pedro, California
E-Mail: Allen Rawl or Liz Rawl